Co-host of the podcast, STEM Fatale
In this fun, informal podcast, Emlyn Resetarits and I tell in-depth stories of historical female scientists, and discuss women in science making awesome discoveries, today! Podcast Website and Caitlin Friesen's art portfolio.
Volunteer for Science Under the Stars
Science Under the Stars is a free, monthly, public outreach lecture series founded and organized by graduate students in the Section of Integrative Biology at University of Texas at Austin. I have had various roles as a volunteer for this organization, including but not limited to: finding and communicating with speakers for events, managing the website and Facebook pages, and helping with general setup during the events.
In January 2017, graduate students in the Department of Integrative Biology, including myself, started a science advocacy group. We meet a few times a month to discuss science policy issues, practice science communication skills, or write postcards to local and national politicians. We also publish Weekly Digests detailing relevant science policy news from the previous week, and members occasionally write in-depth articles about specific issues in our blog. In March 2017, I co-authored two blog posts on the fake news crisis. Post 1. Post 2.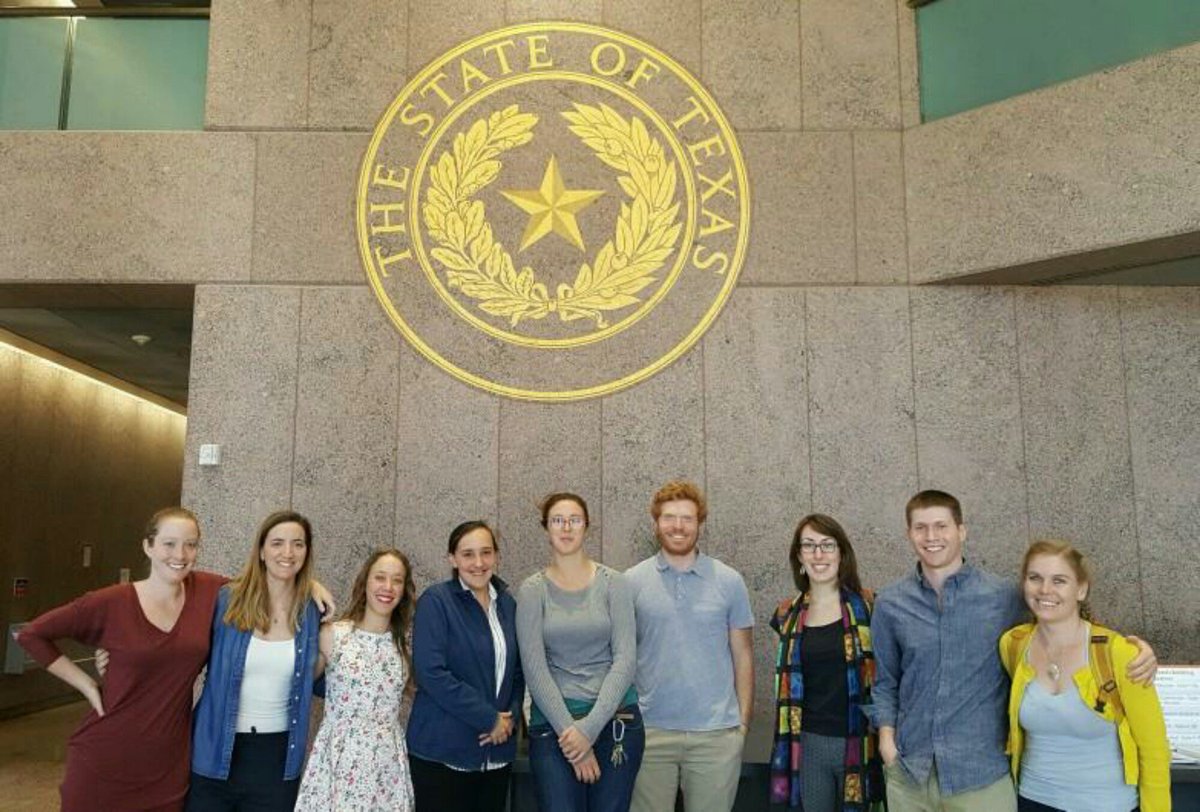 In January 2017, a group of us testified in front of the Texas State Board of Education, urging them to remove creationist language from the high school science standards.  You can read about why we testified in this blog post, and our experiences testifying in this blog post. You can also listen to a segment of my testimony in this episode of the Texas Standard.
Volunteer field guide with Joe Lapp (Spider Joe)
I have lead or helped Joe lead small groups of families on nature walks at various events around Austin such as the Annual Nature Day at the Travis Audubon Baker Sanctuary and the LBJ Wildflower Center's Bug Night Out.